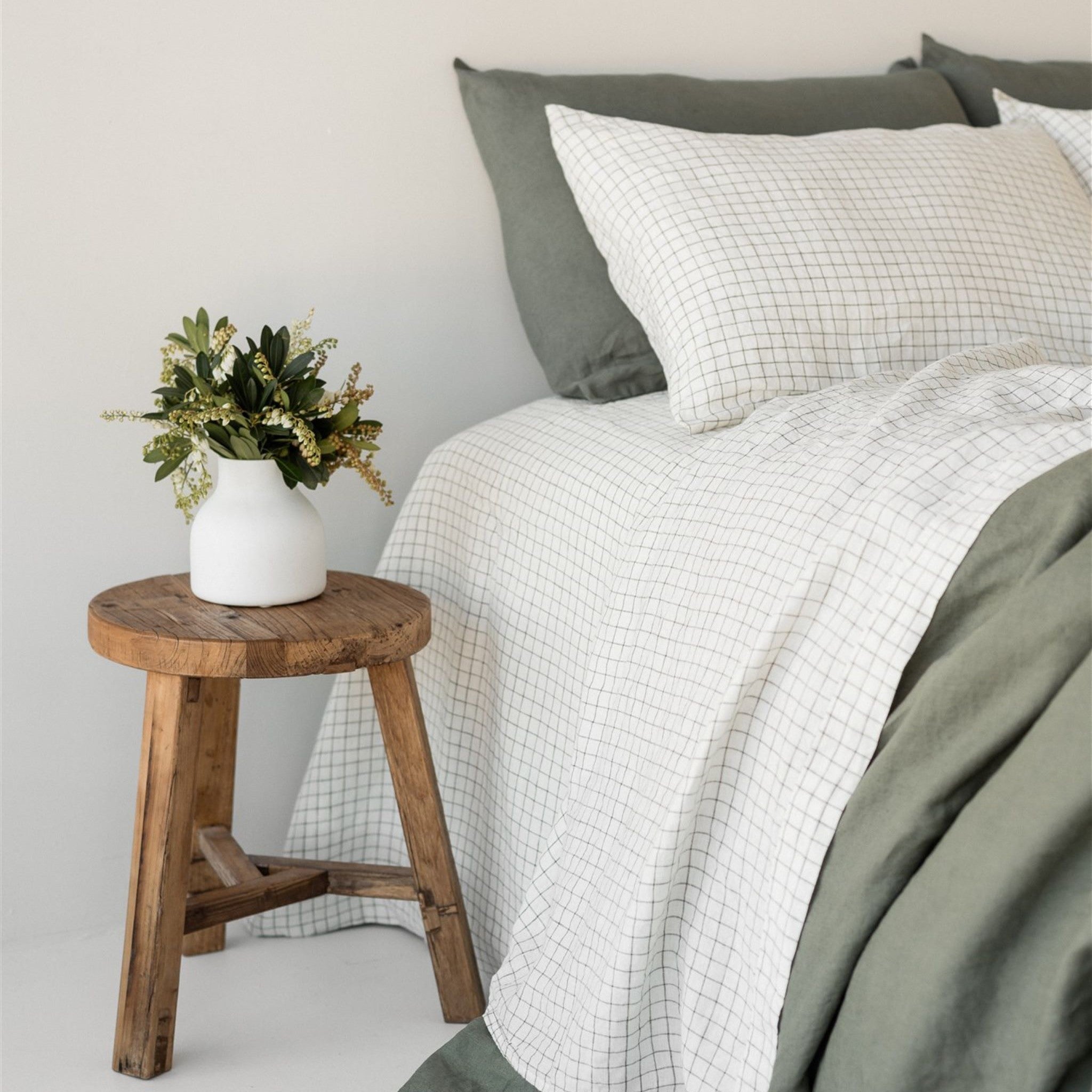 Specialists in New Zealand for quality, beautiful stonewashed French Flax Linen & NZ Wool bedding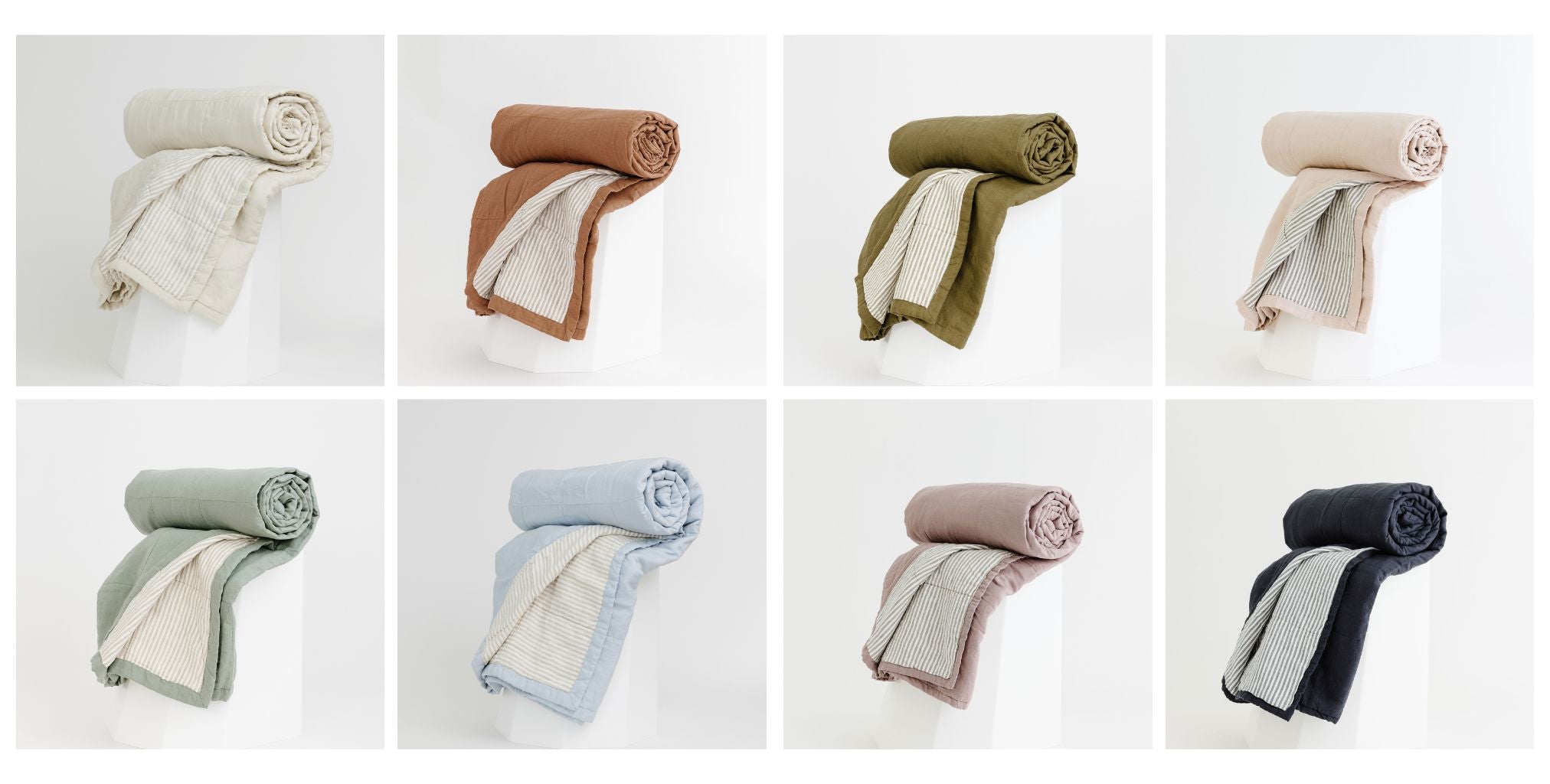 Beautiful Flax Linen and NZ Wool homewares. Emerging Business of the year at the Rural Women NZ Business Awards, 2022.
Our beautiful, quality European Certified® linen bedding is made from 100% pure Flax Linen sourced from Northern France. Our NZ Wool is proudly made in Aotearoa NZ from start to finish.
Welcome to Foxtrot Home, our natural homewares are brought to you with integrity and HEART!

★★★★★

Hi Kate & Prue,

I just received the quilt I ordered from you. It is so beautiful and arrived really quickly, as did my last two orders. You guys win, hands down, for efficient delivery, especially during this busy time! Also, your handwritten cards are a lovely touch. So -

THANK YOU!
★★★★★

There is a saying that one should only buy and retain things that give joy and pleasure...well I did and the flax linen sheets from Foxtrot Home absolutely tick all the boxes. They are delicious, just line dry, smooth and fold..that's it. No more cotton, no more ironing.
Foxtrot Home you have nailed it.
★★★★★

Hi girls ... I've just received my first set of beautiful linen sheets from you !! Omg what luxury ... I'll be back for more. Keep up the great work!
★★★★★

Hi Foxtrot, I bought a few sets from you recently and just wanted to say I absolutely love them. They've made such a difference to our older rooms and I love that they have nice buttons (not like the alternatives I've spent hundreds on). Happy Easter and can't wait to purchase more for our new house. X
★★★★★

We loovvve our duvet and matching pillowcases, they're perfect! The colour keeps the room light and fresh with very calming vibes. Wonderful service - thanks Kate & Prue
★★★★★

We have struggled for years with fitted sheets on our large and deep mattress so we tried just using your linen flat sheets and they are perfect, hence just placing an order for further sets.We'll be looking to switch all our beds to linen so it's nice to know that we can support a local NZ business.
Follow us on instagram @foxtrot_at_home